Demystifying The Hyundai Pre-Order Process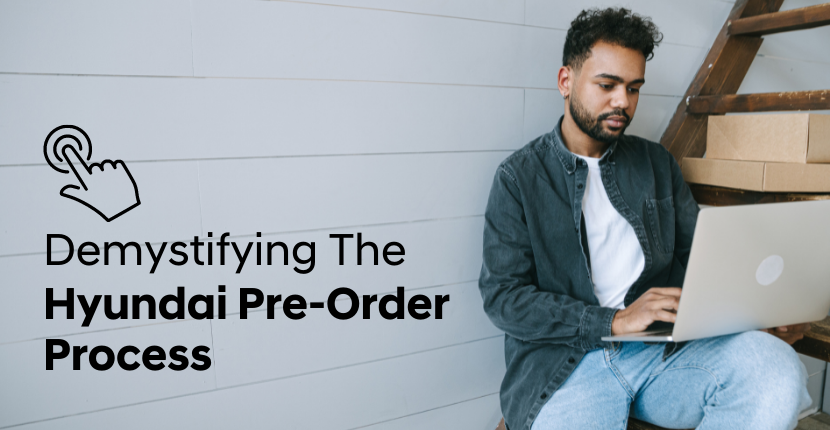 Right now, there is high demand for new and used vehicles in the automotive industry. Customers are having a hard time finding the right vehicle because automakers cannot make enough new cars to keep up with demand. Due to the ongoing semiconductor chip shortage – which is necessary to manufacture new vehicles – you may be struggling to find your dream car. At Rosen Hyundai, we won't let this shortage stop us. That's why we created our Rosen Concierge program. Even if you don't see the vehicle you're looking for on our site, we can get it. We'll work with you to make sure you drive away happy. Learn more about pre-ordering your Hyundai vehicle now! 
Why Pre-Order?
Pre-ordering your new Hyundai vehicle now is a great way to make sure you get the vehicle you want without worrying about the current inventory shortages. It will even save you time because you won't have to spend time settling on a vehicle that isn't the one you want. Just pick out the vehicle you love and pre-order it with Rosen Algonquin now!
How To Pre-Order A New Hyundai Now 
With the auto industry's inventory issues, many people have started to wonder if there are other ways to get the vehicle they want. Have you been searching "Can you special order a Hyundai"? No need to look further. Rosen is here to tell you the answer is yes!
Our sales staff will work with you to pre-order a new vehicle based on the current models and options that fit your needs. Don't jump through hoops trying to custom order with another dealer that can't deliver. Our team is full of experts that know the best and most effective methods to get you a new Hyundai. We are so excited to see you get behind the wheel with a smile.
Some vehicles that you can pre-order now include the 2022 Hyundai Tucson, 2022 Hyundai Palisade, 2022 Hyundai Elantra, and 2022 Hyundai Santa Fe. Work with Rosen Product Experts to find the vehicle that's right for you.
Rosen Concierge Serves You 
At Rosen, we've decided to take action to make sure we keep up with customer needs and satisfaction. We know that each person is different. That's why we've created a more personalized car buying experience just for you. 
Get ready for white glove service. With the Rosen Concierge service, your experience will be personalized so you can shop any way you want. From the time you order your new vehicle to when you receive it, we will be waiting to help however they can. When you order a vehicle from Rosen Hyundai, you'll receive free routine vehicle service on your trade-in while you wait, including one complimentary oil change. We'll even wash it for you!
Shop The Way You Want To Shop!
We know that each person is different. Some of us love to head to the store to experience everything in person. Some of us want to shop online from the comfort of our couches. Whatever method you use to shop, your Rosen Concierge is here to help. Whether that's through email, phone, text, online through our Express store, or in person, we are at your service. Reserve your Hyundai vehicle today with Hyundai Rosen!
Visit Rosen Algonquin
At your Algonquin Hyundai, we have a full inventory of new and used vehicles. Our goal when you visit our new Hyundai dealership is to provide you with a superior experience satisfying your needs. Experience the Rosen difference when you shop or service with us. Visit us to reserve your custom Hyundai vehicle today.