Why You Should Reserve Your Hyundai With Rosen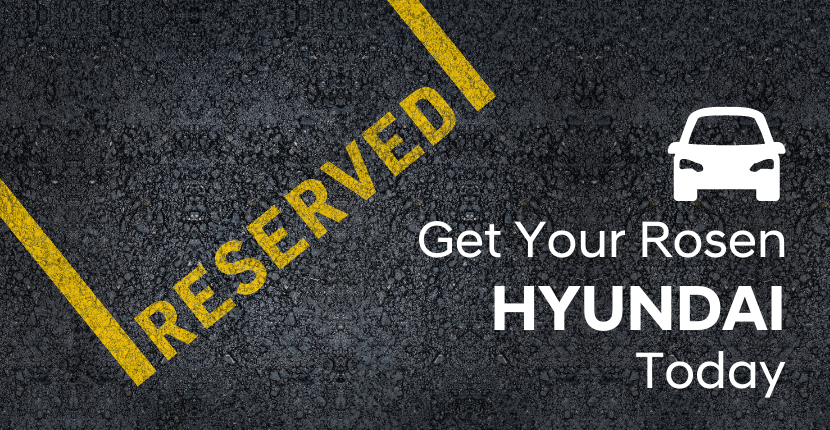 With the current shortage of chips needed to manufacture new vehicles, there is less supply of new and used vehicles available at dealerships right now. With all the inventory issues, you may not be seeing the vehicle you really want in stock right now. That's why you should reserve your vehicle at Rosen Algonquin to make sure you're getting exactly what you want. Your Rosen Concierge can help with that! We can help you figure out exactly what you want and find the vehicle for you. Shop the way you want to shop with Rosen Concierge!
What Is Rosen Concierge? 
At Rosen, we've decided to take action to make sure we keep up with customer needs and satisfaction. We know that each person is different. That's why we've created a more personalized car buying experience just for you. 
With the Rosen Concierge service, your experience will be personalized so you can shop any way you want. Get ready for white glove service. From the time you order your new vehicle to when you receive it, your Concierge will be waiting to help however they can. When you order a vehicle from Rosen Hyundai, you'll receive free routine vehicle service on your trade-in while you wait, including one complimentary oil change. We'll even wash it for you!
Why Reserve With Rosen 
When you shop with Rosen, we make you the Rosen Promise. The Rosen Promise means you can rest assured knowing serving your needs is our first priority while you find the perfect vehicle for your automotive needs at Rosen Hyundai or Rosen Genesis. 
Shop The Way You Want To Shop!
We know that each person is different. That's why we've created a more personalized car buying experience just for you. Whatever method you use to shop, your Rosen Concierge is here to help. Whether that's through email, phone, text, online through our Express store, or in person, we are at your service. Reserve your Hyundai vehicle today with Hyundai Rosen!
Vehicles You Can Reserve Now
With Rosen Concierge, you can pick the exact car you want. You can specify model, color, trim, and even pick out which features you want. Some of the great vehicles available now include the 2022 Hyundai Tucson, 2022 Hyundai Palisade, 2022 Hyundai Santa Fe, 2022 Hyundai Elantra, and many more! Simply fill out the reservation form on our website to tell us what you're looking for, with no obligation. Then our concierge will follow up shortly with more information including an estimated delivery date, should you decide to move forward with the order.
Visit Rosen Algonquin! 
Looking for a Hyundai near me? At Rosen Algonquin Hyundai, we have a full inventory of new and used vehicles. Our goal when you visit our new Hyundai dealership is to provide you with a superior experience satisfying your needs. Experience the Rosen difference when you shop or service with us! Visit our Rosen Concierge website to reserve your custom Hyundai vehicle today!