Save Gas With Hyundai!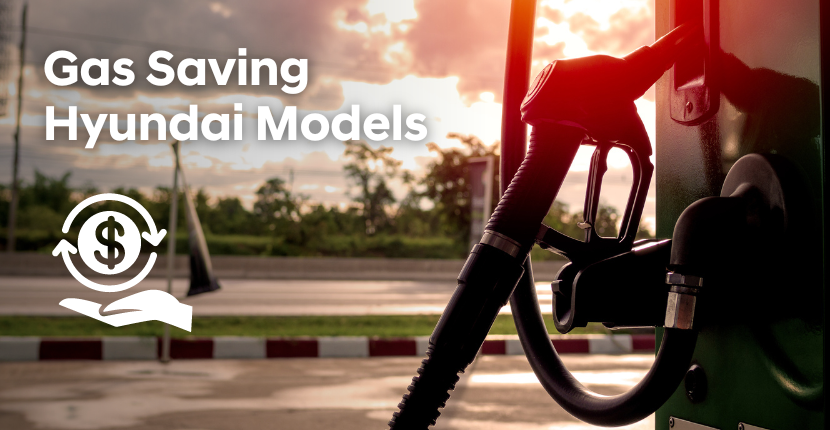 Although gas prices have steadily fallen over the last month, they're still relatively high. Fuel efficient Hyundai vehicles can help you get the most bang for your buck at the gas pump. With everything from gas to EV to hybrid models, Hyundai models give an array of choices to find the perfect vehicle for you while maximizing fuel efficiency. Check out Hyundai fuel efficient vehicles, like the Accent and Elantra, now at Rosen Algonquin!
Best Fuel Efficient Gas Hyundais 
The Hyundai Accent is one of the most fuel-efficient regular cars on the market. Featuring a brand-new 1.6-liter I-4 engine, the Accent produces 120 horsepower. That great output means it has a fuel efficiency of 33 mpg city and 41 mpg highway for a combined 36 mpg. Along with its great starting price around $16,000, the Accent offers tons of savings. 
Looking for a little more? The 2022 Hyundai Elantra was redesigned for the most recent model year. Its new 2.0-liter I4 engine produces an impressive 147 horsepower and can go from 0-60 mph in 8.3 seconds. The Hyundai Elantra gas mileage is 33 mpg city and 43 mpg highway with a combined 37 mpg. 
More Miles, Less Gas With The Tucson Hybrid 
The great Hyundai Tucson Hybrid fuel efficiency means you can be free out on the open road. The Tucson Hybrid gives you rugged SUV capabilities with an eco-efficient 38 combined mpg—38 mpg city and 38 mpg highway. 
When it came to reimagining the Tucson, Hyundai asked, "Why not take our most popular SUV—and make it need less gas?" And the answer is the first ever 2022 Tucson Hybrid. On top of great MPG, it's got all the next-level details that make the Tucson a breakthrough in design, technology, and safety. Even better—HTRAC All Wheel Drive is standard. And it's got a hands-free smart liftgate to make your journeys easier.
A Range That Gives You Freedom 
Featuring ultra-fast 800-volt multi-charging, the Hyundai IONIQ 5 can go from 10 to 80 percent battery in just 18 minutes. All of that power gives you an impressive driving range of more than 300 miles. Even better, the Hyundai electric car features fuel efficiency that helps your wallet. It features a fuel economy of 127 mpge city and 95 mpge highway for a total combined 110 mpge. 
Visit Rosen Algonquin! 
Looking for a Hyundai dealership near me? At Rosen Algonquin Hyundai, we have a full inventory of new and used vehicles, including Rosen EVs. Our goal when you visit our new Hyundai dealership is to provide you with a superior experience satisfying your needs. Experience the Rosen difference when you shop or service with us! Visit us to check out fuel efficient Hyundai models now!