Hyundai Makes It Easy To Buy New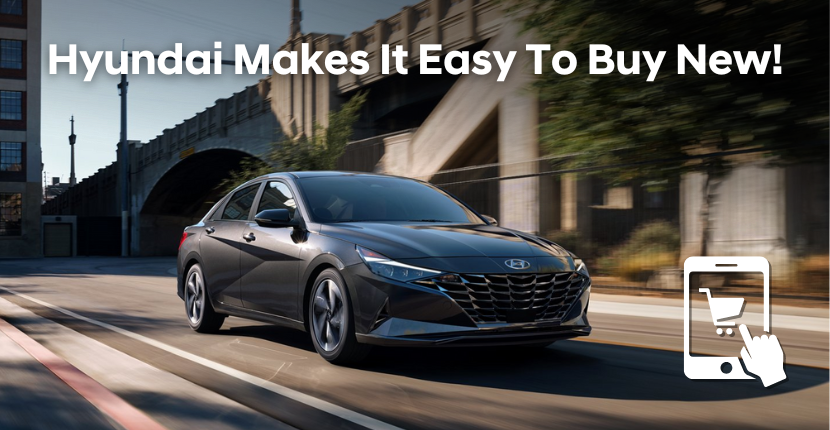 At Rosen Hyundai, we make it easy to buy new. If you're looking for the best car buying experience out there, we're the dealer for you. At Rosen Hyundai, we're making changes to better serve you. But don't worry, we're open during construction! Soon we'll have a new, state-of-the-art facility that includes both a beautiful and sleek showroom, as well as an enhanced service bay. Our Rosen Concierge and the Rosen Promise programs ensure the highest level of customer service. On top of all that, we have a great selection of vehicles for you to choose from. Rosen will work with you no matter your credit situation. Visit us today to easily buy new! 
We Make the Auto Loan Process Simple and Hassle-Free
The Hyundai Motor Finance team at Rosen Hyundai always goes out of its way to make it easy for drivers to get an auto loan, even when those drivers are in need of auto loans for bad credit. Our Finance team also set up online tools that simplify the process of applying for Hyundai auto finance and calculating payments. For drivers who want a new Hyundai but have been sitting on the fence because they're intimidated by the auto loan process or fear that they may be ineligible for bad credit auto loans, we make sure there are no barriers between them and their next 2023 Hyundai vehicle. We even offer great Hyundai finance deals and low APR rates!
Competitive Rates On Every New Car Auto Loan 
Hyundai financing is already budget-friendly because even Hyundai vehicles that are packed with the latest technology have low starting MSRPs. However, the low rates that are paired with every new car auto loan at Rosen Hyundai make buying the latest Hyundai models even more affordable. Curious about Hyundai bill pay? For more on how Hyundai finance means getting a new car auto loan is easy on the pocketbook, call (888) 271-1804 or visit us today! 
Rosen Concierge Makes Everything Easy 
At Rosen, we've decided to take action to make sure we keep up with customer needs and satisfaction. We know that each person is different. That's why we've created a more personalized car buying experience just for you. 
With the Rosen Concierge service, your experience will be personalized so you can shop any way you want. Get ready for white glove service. From the time you order your new vehicle to when you receive it, your Concierge will be waiting to help however they can. When you order a vehicle from Rosen Hyundai, you'll receive free routine vehicle service on your trade-in while you wait, including one complimentary oil change. We'll even wash it for you!
The Rosen Promise 
At all of our Rosen Auto Group locations, we promise to always provide up-front, honest pricing. We'll even beat ANY written offer by ANY dealer. You'll get access to our Rosen Certified Pre-Owned Program, which includes a 27-point inspection on all used vehicles. To ensure convenience, you'll spend less time buying your car, more time behind the wheel when you shop with us. Buy On Your Terms, On Your Time — you can review and finalize all details of your purchase online through our Rosen Express Store. To keep you comfortable, we have a state-of-the-art waiting lounge with HDTV, Wi-Fi Internet access, and free coffee. Last, but certainly not least, you'll get excellent customer service during your purchase, throughout your vehicle's life cycle and beyond!
Visit Rosen Algonquin! 
Looking for a Hyundai near me? At Rosen Hyundai, we have a full inventory of new and used vehicles, including Rosen EVs. Our goal when you visit our new Hyundai dealership is to provide you with a superior experience satisfying your needs. Experience the Rosen difference when you shop or service with us! Visit us to buy new Hyundais now!