Dedicated Hyundai EV and Battery Plant Breaks US Ground!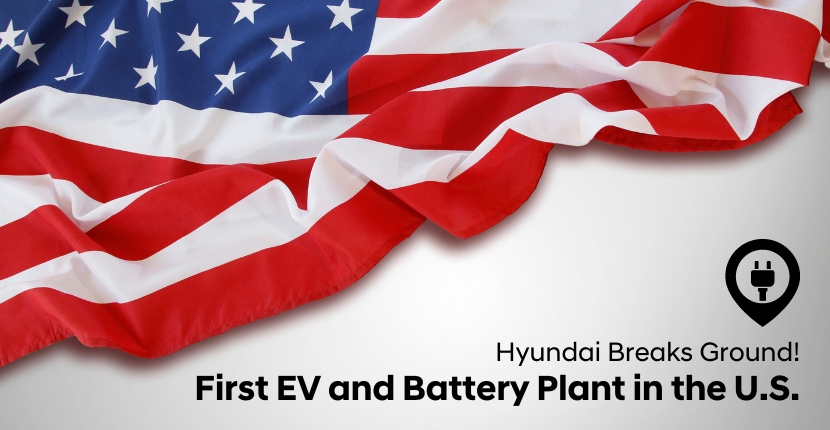 Just last month, Hyundai officially broke ground on its first fully dedicated EV and battery plant in the US. The plant is just one major step in the manufacturer's big plans for its production in the United States. Representing U.S. investment of approximately $5.54 billion, the plant opened in Georgia and will begin production in 2025  with an annual capacity of 300,000 units. Check out more about the future of Hyundai EVs now at Rosen Hyundai of Algonquin! 
Breaking Ground On The Future 
In October, Hyundai Motor Group Executive Chair Euisun Chung, other company officials, as well as state and local leaders officially broke ground on Hyundai Motor Group Metaplant America's (HMGMA) new manufacturing plant at the Bryan County Mega site. The opening was followed by a presentation highlighting "advanced technology and extraordinary human achievement." 
Hyundai's Newest Electric Plant 
Announced five months ago, Hyundai's plan for a megaplant dedicated to Hyundai electric cars—like the Hyundai IONIQ electric—involves a $5.54 billion investment by the company. The plant is expected to produce a diverse range of innovative Hyundai, Genesis, and Kia electric vehicles. It will also include a dedicated battery manufacturing facility. 
With such a huge investment from Hyundai, there are some big expectations. The plant is forecasted to create more than 8,100 jobs over the next few years. The company hopes to establish a stable supply chain for EV battery and other EV components in the U.S. market. So more job-producing facilities could be on their way soon! Production is officially set to kick off in early 2025. 
Representing Hyundai's Electric Evolution 
At the breaking ground ceremony, Hyundai Motor Group Executive Chair Euisun Chung said:
Hyundai and the people of Georgia share many qualities: respect for our histories, ingenuity, creativity, and determination to make the world better for the next generation. Today, our EVs are recognized as best in class, and with this partnership, we are determined to be the global leader in electrification, safety, quality, and sustainability. With the Hyundai Motor Group Metaplant America, we will continue to evolve beyond an automaker to the world's leading mobility solutions provider.
Giving Back To Georgia 
As Hyundai Motor Group aims to become a leader of electrified mobility solutions with investment, it also wants to give back for the opportunity the Hyundai plant Georgia offers. Hyundai supports various philanthropy organizations. For example, Hyundai Hope, Hyundai Hope On Wheels, Genesis Inspiration Foundation, and Kia Accelerate the Good are just a few. Hyundai will donate $1.54 million to a variety of Georgian charity initiatives. 
Visit Rosen Algonquin! 
At Rosen Hyundai of Algonquin, we have a full inventory of new and used vehicles, including Rosen EVs. Our goal when you visit our new Hyundai dealership is to provide you with a superior experience satisfying your needs. Experience the Rosen difference when you shop or service with us! So visit us to join Hyundai's electric future—schedule your Hyundai IONIQ test drive today!