Items to Keep in Your Car When Driving in the Winter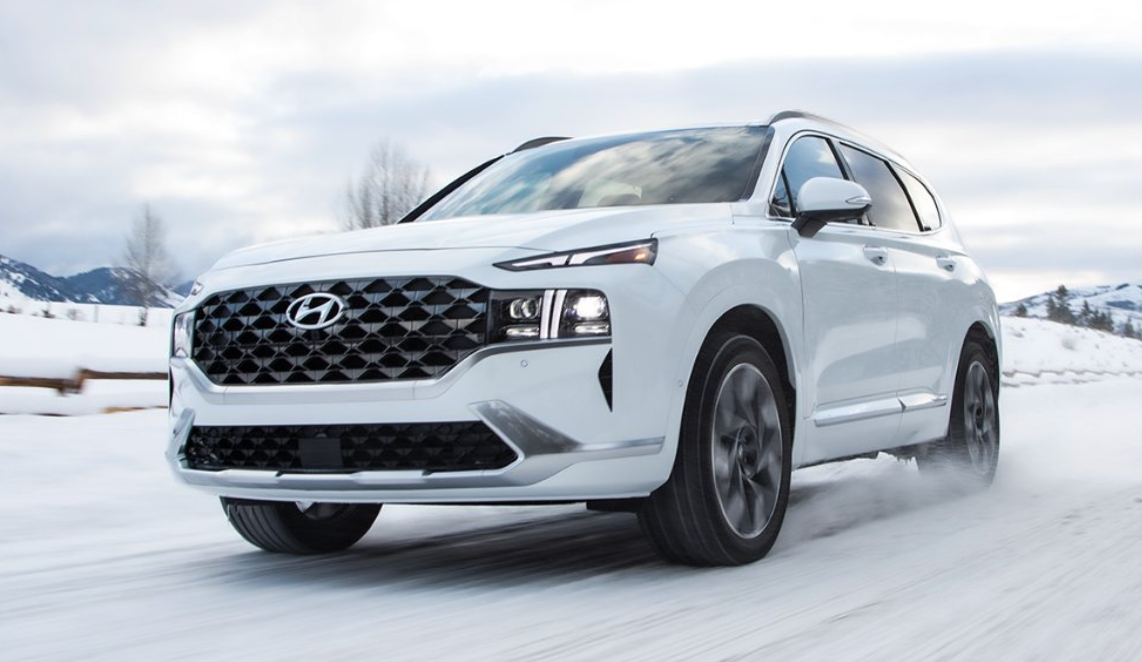 There are still a few months of winter left, so snow, ice, sleet, and low temperatures remain something to keep in mind out on the road. Preparing your vehicle for winter with a safety kit and winter maintenance is key. Driving in inclement winter weather means it's important to know how to best operate your vehicle in safe and cautious ways. Use our winter driving tips below to stay safe this season and be sure stop in to Rosen Hyundai Algonquin for winter maintenance today!
Items to Keep In Your Vehicle's Emergency Kit
You should always keep a winter car safety kit in your vehicle. There are a few key things you'll want to have to ensure winter driving safety, though you can always add more. First, you should always at the very least have an ice scraper to deal with snow and ice build-up. To avoid getting stuck while driving in snow, other helpful items include a snow shovel, a broom, and abrasive material, like sand or kitty litter. Additionally, your vehicle is more susceptible to breaking down in the winter, so it's a good idea to have jumper cables, a flashlight, and some warning devices like flares and emergency markers. Finally, you should keep a stash of personal safety items specifically for the winter such as blankets or extra clothing for protection from the cold, a phone charger, water, non-perishable food, and any necessary medicine.
Prepare Your Vehicle with Winter Maintenance
Winter driving safety can be enhanced in one simple way: getting winter maintenance. Preparing your vehicle with special winter gear and accessories can help your safety and convenience in inclement weather. Although your vehicle's needs may vary, winter maintenance often includes investing in new wiper blades, adding winter tires, refilling your car's fluids, or installing a cold weather car battery. Schedule your winter maintenance with Rosen Hyundai today!
More Winter Safety Tips
For the best Hyundai safety, we have a few more tips to keep you safe on the road during the winter months: 
Clear Ice and Snow Before You Leave

: A key way to stay safe in the winter is to make sure your windshield is free from any ice or snow blockages. You can make it easier by starting your vehicle before you pull out your brush. Setting the temperature console to defrost on the highest temperature and intensity setting will help melt some of the snow and ice quickly, so you won't hurt yourself or tire yourself out from scraping all of the ice off your windshield, mirrors, and windows. 

Slow Down

: We know this is basic, but it's easy to forget it as soon as we're running late for work or have only a short time to run errands. Ice patches can be anywhere, and black ice means you won't always be able to tell where danger awaits. Slowing down will also make up for the reduced traction wheels have in the winter and prevent your wheels from sliding on ice. You should also leave additional space between your vehicle and other vehicles or objects around you.

Avoid Using Cruise Control: One of our top winter safety tips is to avoid using cruise control in wintry conditions. Snow, ice, sleet, and low temperature make it much less safe to use cruise control because you're more likely to cause you to lose control of the vehicle. Cruise control cannot react as quickly to slippery conditions, nor can it adjust according to specific patches of ice or slush.
Visit Rosen Algonquin!
Looking for a Hyundai dealership near me? At Rosen Algonquin Hyundai, we have a full inventory of new and used cars in Algonquin, IL. Our goal when you visit our new Hyundai dealership is to provide you with a superior experience satisfying your needs. Experience the Rosen difference when you shop or service with us today!