EV Re-Charge vs. Traditional Fuel-up Cost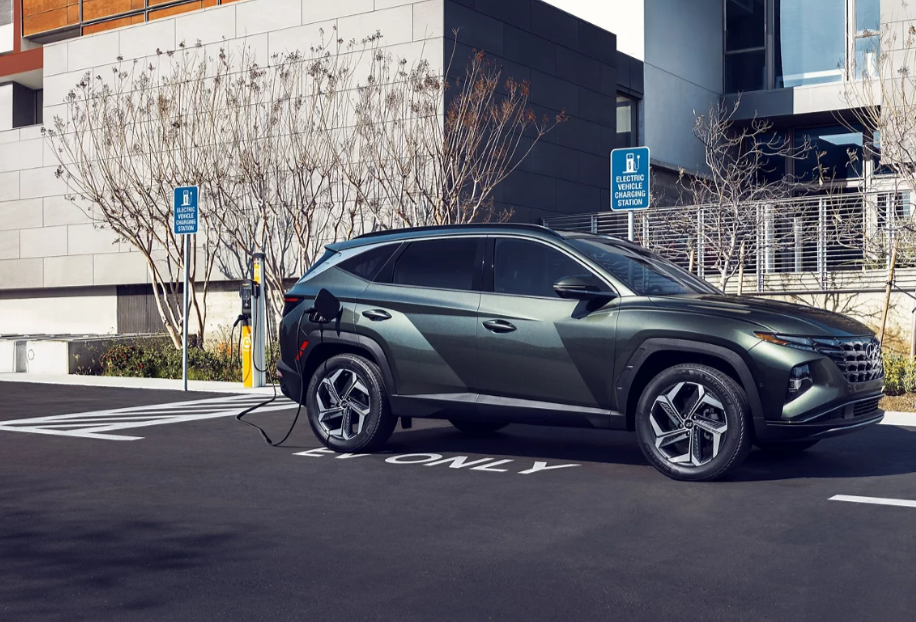 On the market for a new vehicle? With more savings than ever, tax incentives, and an eco-friendlier driving experience, electric vehicles offer a lot of advantages over gas vehicles.  Plus, Hyundai makes switching from gas to electric cars easier than ever. Maintenance is also easier, less frequent, and cheaper. Learn more about EV vs. gas now at Rosen Algonquin Hyundai!
Driving Electric Means Savings on Gas
It may be obvious, but with an electric vehicle, you no longer need to pay for gas. That means huge savings—on average, between $2,000 and $4,0000 on gas every single year. All electric vehicles eliminate gas costs altogether, but even plug-in hybrids (PHEVs) eliminate a significant portion of your gas bill as well. Some of the best electric vehicles that guarantee these savings include the Hyundai Kona, an all-electric subcompact SUV, and the Hyundai IONIQ 5, an all-electric hatchback. 
Cost of Charging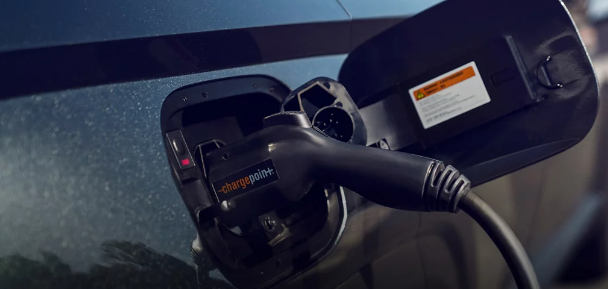 When you drive an electric vehicle, you instead have to think about the EV charging price. Charging at home will be the least expensive, but even if you use a public charging station, it costs less per month to charge an EV than to buy gas for a traditional vehicle. Plus, some public charging stations have free options available. Just find public EV charging stations near me for detailed pricing.
Generally, the faster the charger, the higher the price. This means that it will cost more to use a Level 3 charger than your typical at-home 240-volt Level 2 home charger system. In terms of pricing, a 240-volt Level 2 recharge could cost you anywhere from zero dollars to a fixed hourly rate. You can minimize your recharging costs with a charging network membership if available.
Save on Maintenance with EVs
In addition to the savings from eliminating the need for gas, electric vehicles earn you major savings on maintenance costs. As an electric vehicle, it doesn't require oil to lubricate the engine, eliminating the need for oil changes. Just that alone means huge savings over time. Add in the fact that the same is true of other expensive engine work and brakes won't wear as easily, and this can add up to $6,000 to $10,000 in maintenance savings over the life of the EV.
EVs Earn You Tax Credits and Incentives
For even more savings, electric vehicles, including the Hyundai IONIQ 5 or Kona, are eligible for a nearly $7,500 federal income tax credit if the vehicle was purchased new in or after 2020. Electric vehicles also earn other state and local tax credits or financial incentives. Although electric vehicles, like the IONIQ 5 price, are already very affordable, these tax credits put even more money back in your pocket. 
Visit Rosen Algonquin!
Looking for a Hyundai dealership near me? At Rosen Algonquin Hyundai, we have a full inventory of new and used cars Algonquin, IL. Our goal when you visit our new Hyundai dealership is to provide you with a superior experience satisfying your needs. Experience the Rosen difference when you shop or service with us! Stop in to learn more about the great savings that come with driving a Hyundai EV!