Hyundai Introduces Evolve+ EV Subscription Plan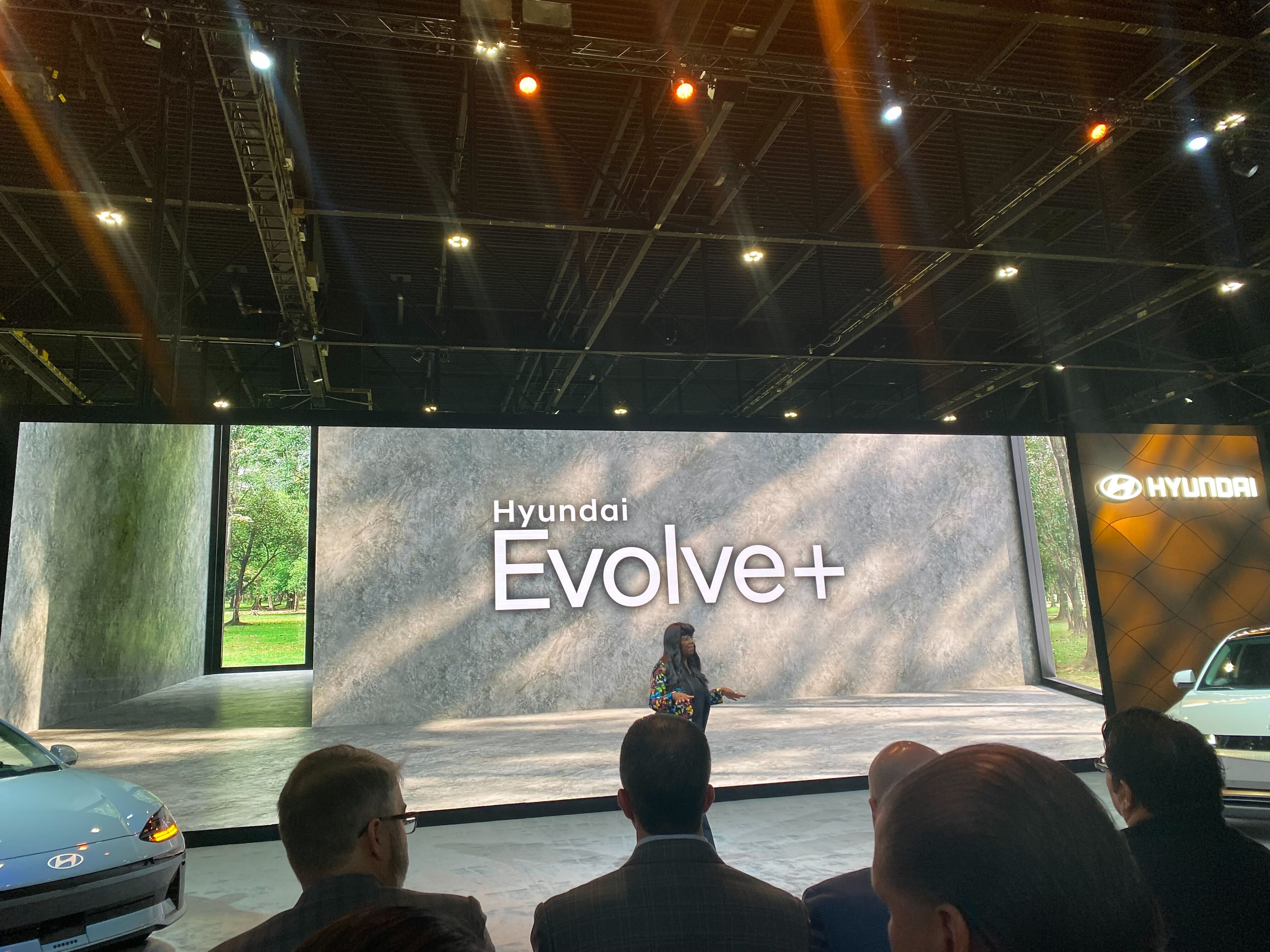 Hyundai is there for you on your electric journey. That's why it just launched an all-new subscription plan for Hyundai EVs. Debuted at the 2023 Chicago Auto Show in  early February, the Hyundai Evolve+ subscription provides flexibility and affordability to the driver who wants to drive Hyundai's newest electric vehicles without committing to a purchase or longer-term lease. For one simple monthly price, you'll get an EV, insurance, roadside assistance, and maintenance. Plus, the experience is fully digital on the Evolve+ app. Are you EV curious? Stop in Rosen Algonquin Hyundai today to learn more about the all-new Evolve+ subscription program! 
Introducing Evolve+
There are a lot of reasons why Hyundai's lineup evolved to have a wide array of electrified vehicles. They're electrifying when it comes to next-level technology and driving fun and they embody our belief in a more sustainable future. Which is why in 2040, Hyundai's goal is that every Hyundai sold in major global markets will be an electrified vehicle, with the aim of our company becoming 100% carbon neutral by 2045. And Hyundai is making your electric journey smarter and easier with complimentary charging for our electric vehicles, home energy solutions, and a worry-free battery warranty.⁠ 
How to Get Started with Evolve+
First, simply download the Evolve+ app from Google Play or the Apple Store to your smartphone. Then search for a vehicle by price and zip code, then select a model from inventory and choose a monthly term that can easily be renewed. You'll find that the price is clearly displayed and there is no need for negotiation. Login to your account or create a new account, then follow in-app instructions to qualify. Next, you can pay for the subscription using your credit card, which officially reserves the vehicle. Finally, select a pickup time at the dealership that works best for you. 
Pricing, Packages, and Availability
Evolve+ is a month-to-month subscription service that covers 1,000 miles, insurance, maintenance, registration, and road-side assistance. With this complete, "turnkey" package, Evolve+ is priced very competitively compared to traditional lease or purchase options. It's much less expensive than a daily car rental, by about half. If Evolve+ customers like their experience, and want a long-term commitment, a Hyundai dealer can lease or sell them the vehicle.
The starting Evolve + price is $699 per month for a Kona Electric and $899 per month for an IONIQ 5. The subscriber can cancel at any time during each subscription period and there is no long-term commitment required. Evolve+ is currently available at select dealerships in six states with plans to add more by the year's end. Consumers can find available dealers within the app.
Visit Rosen Algonquin! 
Looking for a Hyundai dealer near me? At Rosen Algonquin Hyundai, we have a full inventory of new and used cars Algonquin, IL. Our goal when you visit our new Hyundai dealership is to provide you with a superior experience satisfying your needs. Experience the Rosen difference when you shop or service with us! Visit us to learn more about why Evolve+ might be right for you!