How To Change Air Filter in Hyundai Elantra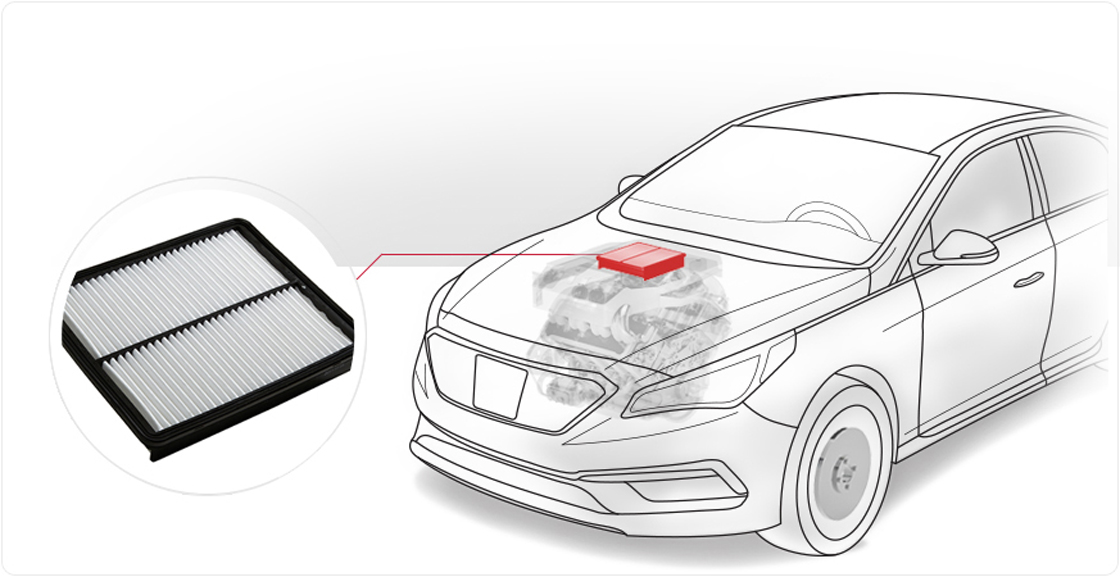 Unlike with other important parts of your vehicle, there's no warning light that comes on signal when your cabin air filter needs to be replaced. Some Hyundai Elantra drivers might think that means it's not that important or can be put off, but that's totally wrong. Replacing your air filter regularly is very important, both for your vehicle's performance and your own comfort and enjoyment. Stop in to Rosen Hyundai Algonquin to learn more about changing your Hyundai Elantra cabin air filter!
Signs That Mean Your Air Filter Needs to be Replaced
While it is true that no warning light lets you know when to change your air filter, there are some basic signs that a replacement is needed. First, reduced air circulation inside your passenger compartment indicates changing your air filter is needed. Second, diminished heating and air conditioning performance means your old air filter is not working properly. Third, a  musty odor  in the cabin of the vehicle indicates your car's air filter is too old. Fourth, cabin air intake ducting may begin to make an unusual whistling sound when an air filter needs to be replaced. Notice any of these signs? It probably means the time has come to change your air filter.
How To Change Cabin Elantra's Air Filter
Follow these easy steps to change cabin air filter for Elantra:
Find where your engine's air filter is located by checking your Elantra's owner's manual. The cabin air filter is located either under the dashboard, behind the glove compartment, or under the hood of your vehicle. In most cases, it will be located behind the glove box.

Be sure to protect yourself with a mask and gloves.

Remove the old filter keeping the correct position in mind and place the used engine filter in a garbage bag. Then, insert the new, genuine Hyundai air filter for the best quality, durability, and fit.
Changing Air Filters on a Schedule
Wondering how often to change your cabin air filter? Experts recommend changing your cabin's air filter annually or every 12,000 miles. Note that your specific conditions could change this timeline. For example, if you live in a heavily polluted area or often travel on dirt roads, you should adjust this schedule to change your air filter every 5,000 miles. Additionally, if you suffer from allergies, changing the filter more often can help improve air quality and reduce allergy symptoms.
Hyundai Service in Algonquin, IL
Looking for Hyundai service near you? Look no further than Rosen Hyundai Algonquin! We can help you get your vehicle in tip-top shape, so you can get where you need to go. Whether you are looking to do some routine maintenance or need something a little more complicated done, we have the experts that will help you make it happen. We can make sure your vehicle is in top shape by performing routine maintenance on it. Routine maintenance on your vehicle includes things like oil changes, tire rotations, checking the fluids in your vehicle, checking/cleaning your battery, replacing air filters and changing your spark plugs. Or simply visit us to buy Elantra air filter to replace it yourself.
Visit Rosen Algonquin!
Looking for a Hyundai dealer near me? At Rosen Algonquin Hyundai, we have a full inventory of new and used cars Algonquin, IL. Our goal when you visit our new Hyundai dealership is to provide you with a superior experience satisfying your needs. Experience the Rosen difference when you shop or service with us! Visit us for help changing the cabin air filter for Elantra today!