IONIQ 5 Disney 100 Platinum Concept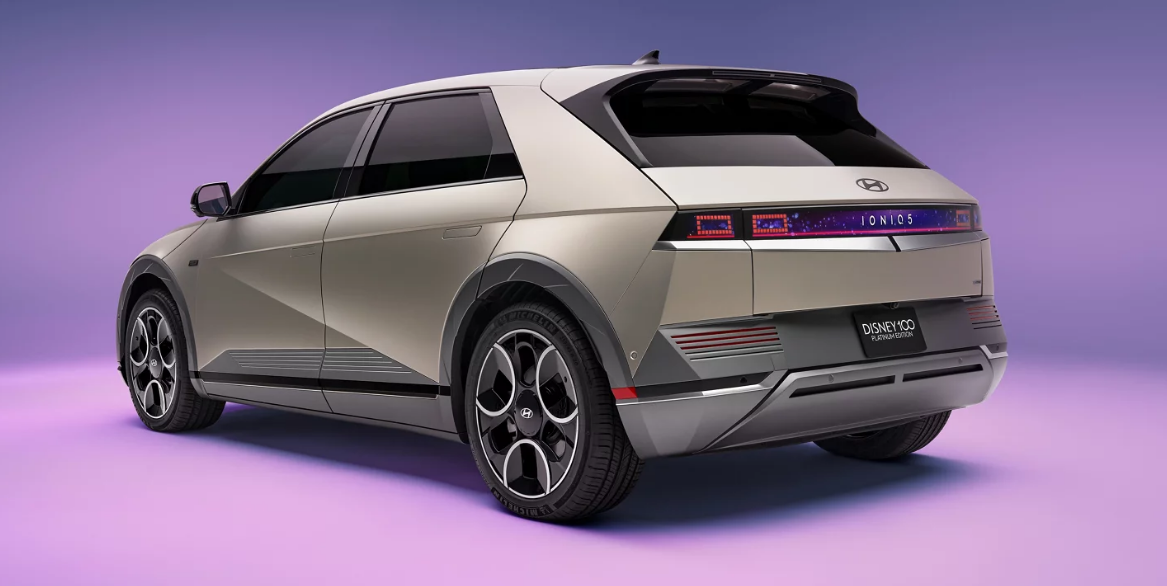 The magic is in the journey. That's what's behind the Hyundai IONIQ 5 Disney100 Platinum Concept. The Hyundai IONIQ 5 Disney100 Platinum Concept is everything you love about IONIQ 5 and Disney, with special Disney-inspired visual accents and entertainment including lighting and iconic Disney music. Check out the new Disney 100 Platinum Concept now at Rosen Hyundai Algonquin! 
​​Bringing The Magic To Every Mile
This concept vehicle is the first time ever that Hyundai vehicle designers have created a vehicle with visual creative input from Walt Disney Imagineering. IONIQ 5 Hyundai's flagship all-electric vehicle, and Hyundai is excited to share a concept vehicle for any Disney fan.
Introducing the Hyundai IONIQ 5 Disney100 Platinum Concept
Oh, what a little pixie dust can do. Making a grand entrance, Hyundai unveiled its new Hyundai IONIQ 5 Disney100 Platinum Concept at the New York Auto Show. Hyundai is proud to celebrate Disney's 100th Anniversary with you. That's why Hyundai created the Disney 100 Platinum Concept. It will be available in a silvery platinum color, one of the main colors of the Disney 100 Years of Wonder celebration.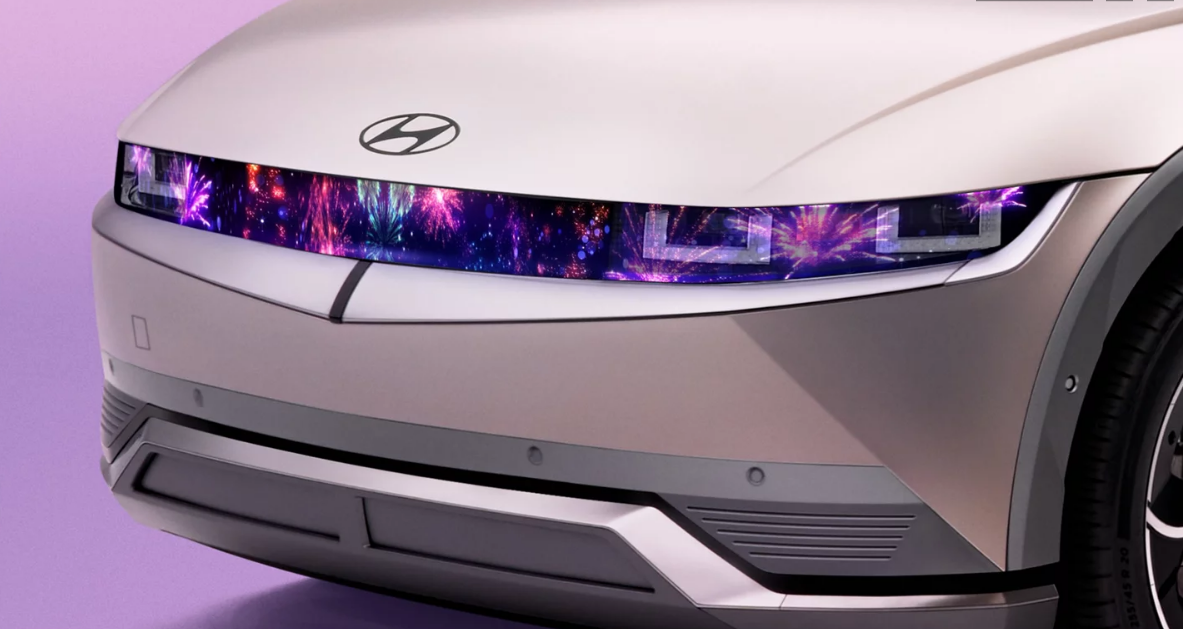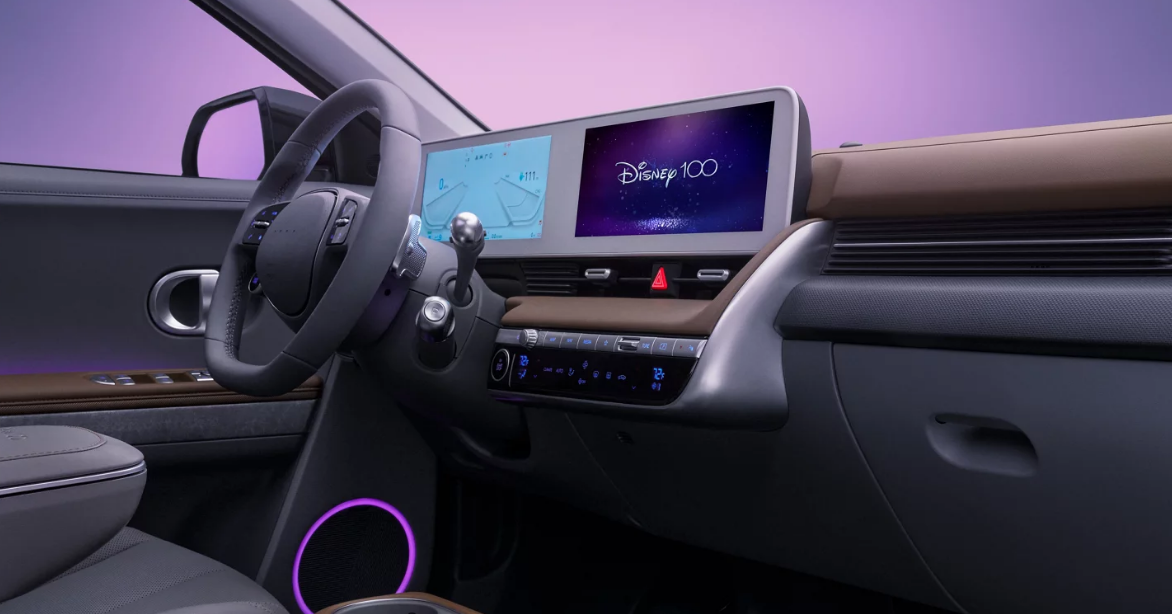 Benefits of Driving the Hyundai IONIQ 5
Built on an intelligent battery platform that can be modified for different powertrain configurations, the Hyundai IONIQ 5 gives you more miles, more muscle, and more options. You have the choice of a rear-wheel drive option powered by a single 168kW motor with 225 hp and 300 miles of IONIQ 5 range. Looking for more performance? Check out the HTRAC All-Wheel Drive with 74kW and 165kW motors that belt out 320 horsepower yet still give you an efficient 269-mile IONIQ 5 mpge range.⁠ The starting 2023 Hyundai IONIQ 5 price is $39,950, and its electric capability saves you time and money at the gas pump.
The impressive range, performance and charging speed of IONIQ 5 is made possible by Hyundai's state-of-the-art battery pack. Built with a high capacity and great energy density, it feeds IONIQ 5 with up-to 77.4 kWh of electric power. And it's backed by a 10-year/100,000-mile limited warranty.
Visit Rosen Algonquin! 
Looking for a Hyundai dealer near me? At Rosen Algonquin Hyundai, we have a full inventory of new and used cars Algonquin, IL, including Rosen EVs. Our goal when you visit our new Hyundai dealership is to provide you with a superior experience satisfying your needs. Experience the Rosen difference when you shop or service with at your Algonquin Hyundai dealer! Stop in to our Algonquin Hyundai dealer to test drive the all-new 2023 IONIQ 5 today!